A REPUTATION BUILT ON TRUST, SERVICE & EXCELLENCE
PropNex Realty meteoric rise to become Singapore's largest listed real estate agency with over 11,000 real estate salespersons in an inspiring success story indeed. It has its genesis in 1999 as the brainchild of two visionary companies, Prulink and Nooris. With a shared vision of providing top quality service that customers trust, the company was founded and formed by Mohamed Ismail Gafoor and partners in 2000. This allowed them to benefit from the economies of scale that consumers could also enjoy as a result.
Building on its founding principles, PropNex Realty quickly gained a reputation for service excellence, eventually adopting the tagline "Service You Trust" in 2008, to best encapsulate the essence of the brand name. This belief in service has propelled the brand to become one of Singapore's largest real estate companies with a sizeable market share in both the public and private markets.
PropNex is trusted for the breadth and depth of its knowledge of the property market. Apart from providing brokerage services, PropNex also offers consultancy services via several strategic business units — Project Marketing, Investment sales, Valuation Department, Corporate Leasing and Auction Department. These strategic business units are headed by seasoned directors with years of experience in their relevant fields.
The agency has constantly led the way in raising professional standards in the real estate industry and has won many prestigious industry accolades over the years, being the only real estate agency in Singapore to be awarded both the Singapore Service Class (S-Class) and Singapore Quality Class (SQC) certifications by SPRING Singapore in year 2015. The S-Class and SQC Certifications are part of the Business Excellence (BE) framework by SPRING Singapore that provides a comprehensive set of management standards for business excellence.
VISION MISSION & CORE VALUES
Our strong values which have propelled us to success for more than 20 years in the real estate industry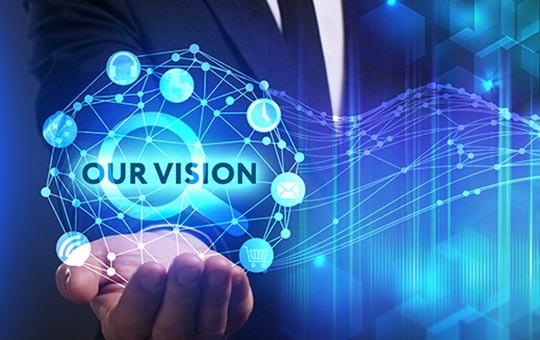 To become the leader in any market we serve and revolutionize this organization to have the strength of a big company combined with the leanness and agility of a small firm.
To enhance customers' quality of life through value-added professional service.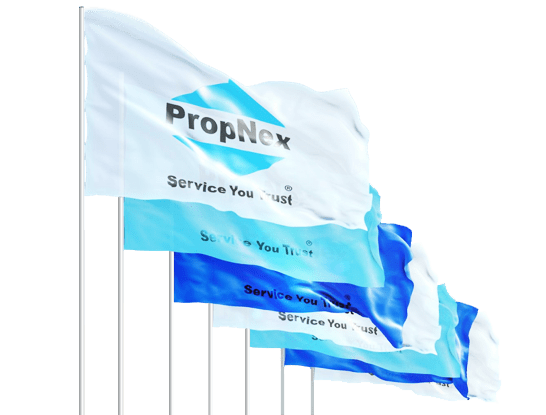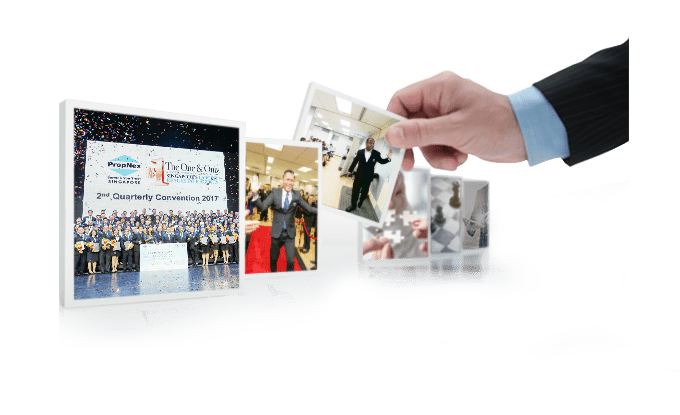 Continuous Self-Improvement.
Autonomy and Entrepreneurship.
Respect and Concern for individuals.
Ethics, Honesty, and Integrity in all aspects of our business.
PropNex's unwavering commitment to service excellence has seen it break new grounds in the real estate arena.
In just a few years, the company has created several industry-firsts and clinched numerous award.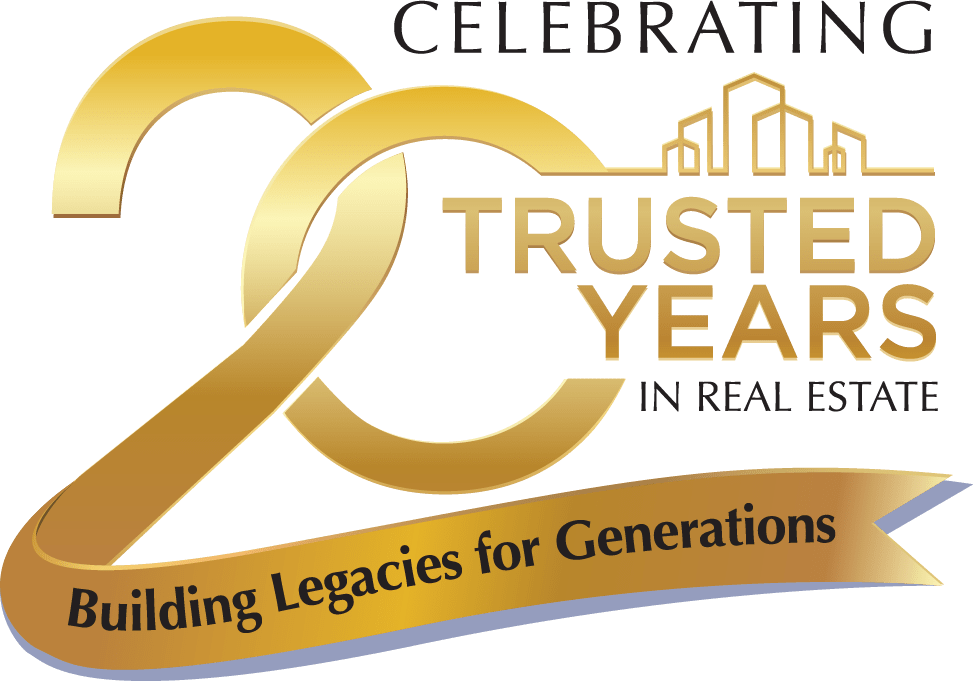 PropNex celebrates our 20th Anniversary on 15 July! 20 years of impacting the lives of home owners, property investors, developers and Singaporeans .We will continue to build legacies for generations.
PropNex United #1PNG. Celebrating greater unity amongst our salespersons as we continue being Number 1 in the real estate industry! We also produced a record number of 21 Millionaires that year!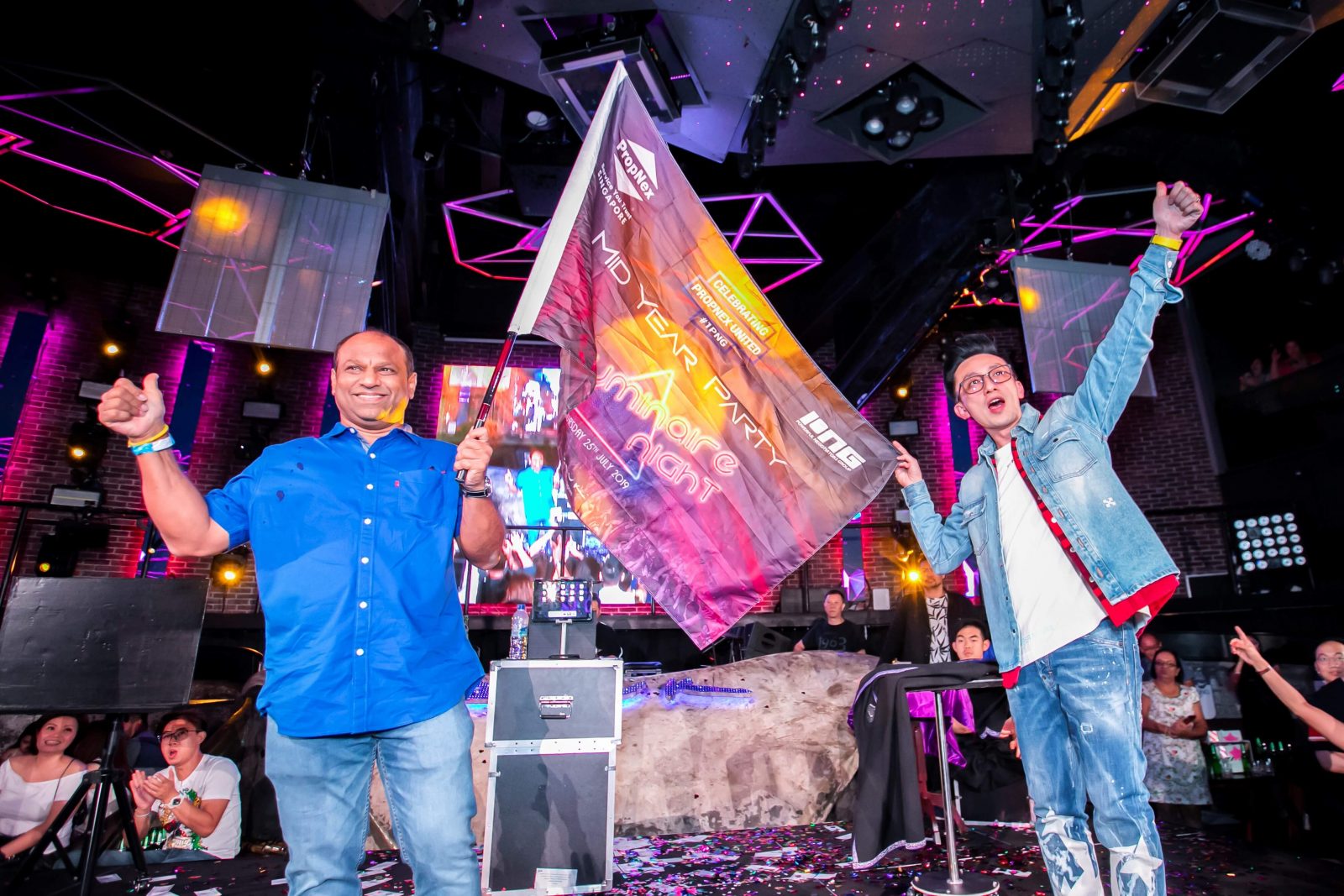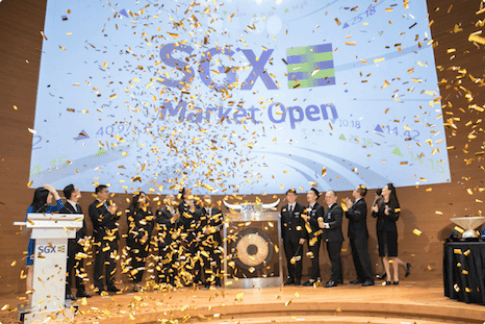 Launch of PropNex Malaysia in March 2018 and successful listing on SGX Mainboard on 2 July 2018, making us the Largest Listed Real Estate Agency in Singapore.
DWG salespersons crossed over to PropNex in a historic event where both homegrown companies formed the largest real estate agency in Singapore First real estate agency to cross the 7,000 salespersons mark on 27 Nov 2017 based on CEA registry.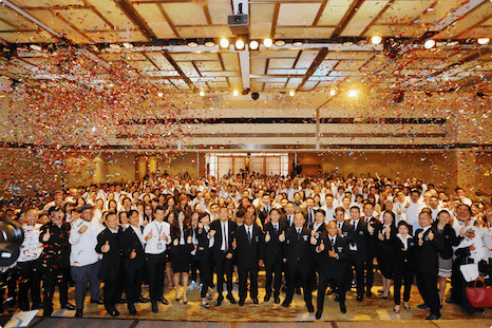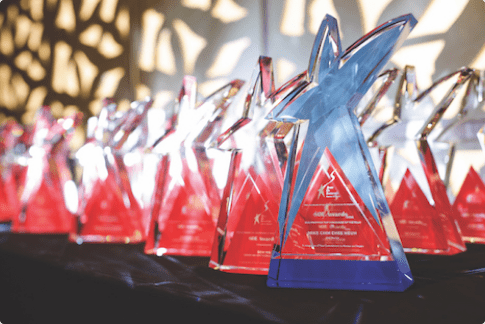 Presented the first ever SOE – PropNex Top Honouree of the Year Award as mark of excellence and in recognition of the crème of the crop amongst top entrepreneurs. Formation and conceptualisation of PropNex Indonesia, PropNex's first regional venture.
PropNex won the prestigious Top Noveteur Award at the Asia Enterprise Brand Awards (AEBA) Ceremony 2015. Recognised as a Singapore Quality Class and Singapore Service Class organisation by Spring Singapore.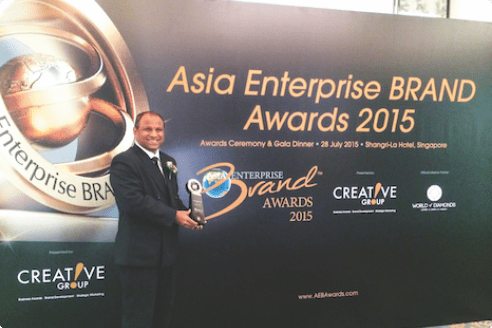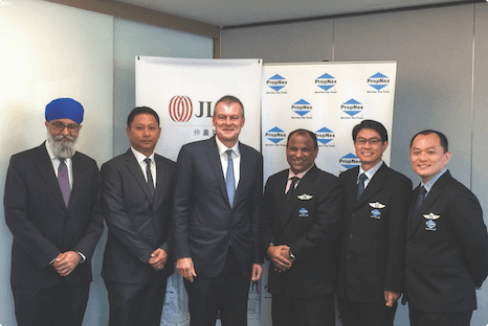 JLL takes stakes in PropNex International as PropNex sets its sights towards global outreach.
PropNex won the prestigious People – Centric Award at the inaugural Asia Responsible Corporate Awards 2013 (ARCA) organised by Creative Group and Channel News Asia.
PropNex introduced the Spouse Protection Scheme to protect spouses in the event of the unexpected passing of any team leader.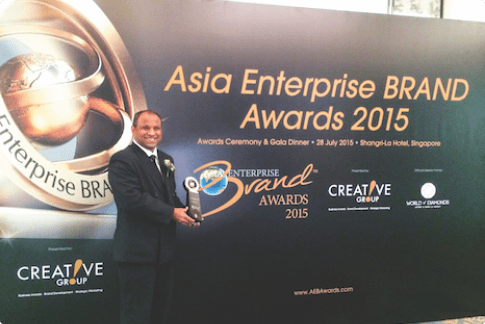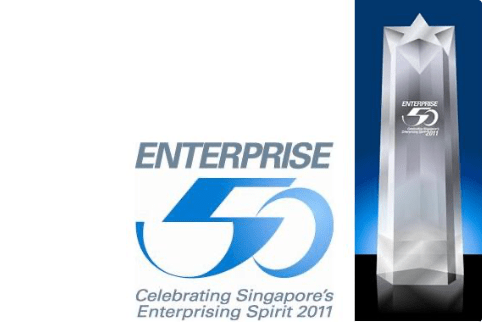 P&N Holdings was ranked second in the E50 Awards. The award reinforces the company's efforts in business resilience, contributions to Singapore's economic development and to the community as well as the best practices and corporate governance that the company has been keeping to.
Built another school in Cambodia – Trayong Pong for another 250 students, both schools were then handed over to the Ministry of Education in Cambodia, with the ambassador of Singapore gracing the occasion and officially opening the school.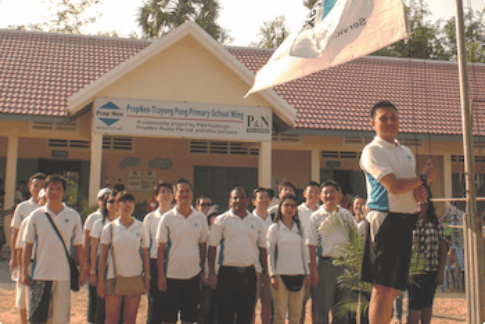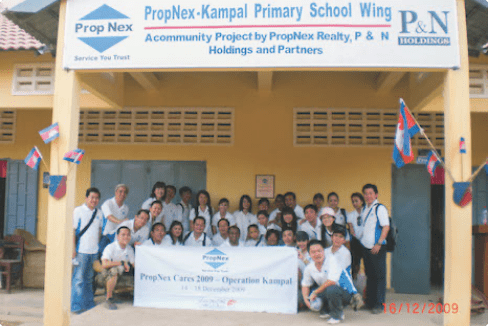 Officially embarked on its "PropNex Cares" programme, actively encouraging salespersons' participation in fund-raising efforts Built School in Cambodia – Kampal (funded the extension of a school wing, built pumping well and toilet cubicles) for 250 students.
Introduced compulsory Professional Indemnity Insurance for all associates to champion the protection of consumers even before being regulated by authority.
PropNex won Reader's Digest Trusted Brand Gold Award, being voted by readers for its trusted professional real estate service.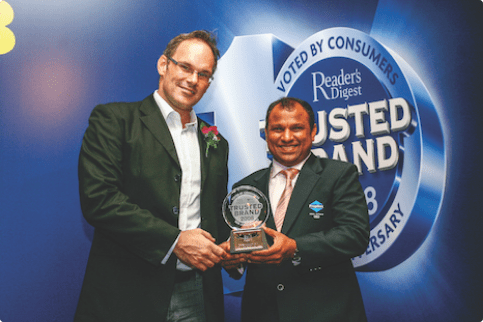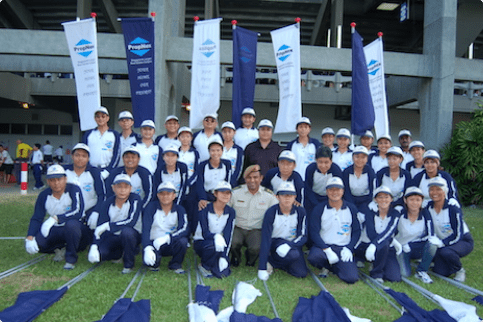 The First and only Real Estate company to form a marching contingent at the 41st National Day Parade, representing as the economic growth pillar for the nation.
PropNex also introduced Team Leaders Pension Programme to encourage continued growth of our leaders in the long term.
Presidential visit to PropNex headquarters by His Excellency S.R Nathan, the late President of Singapore and the First Lady on 20th July 2005 President S.R Nathan also launched the book "You Can Fly" written by our CEO Mr Ismail which was published in 3 languages.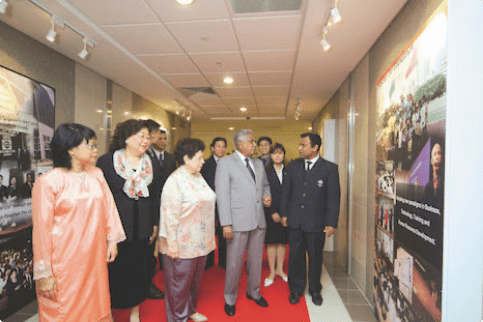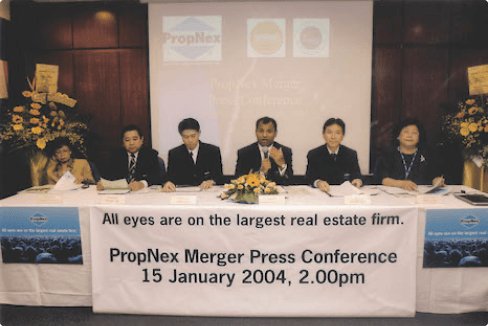 On 15th January 2004, the partner companies merged as a single entity and relinquished all their individual company brands. This marked the official birth of PropNex Realty in the form that exists today.
On 15th January 2004, the partner companies merged as a single entity and relinquished all their individual company brands. This marked the official birth of PropNex Realty in the form that exists today.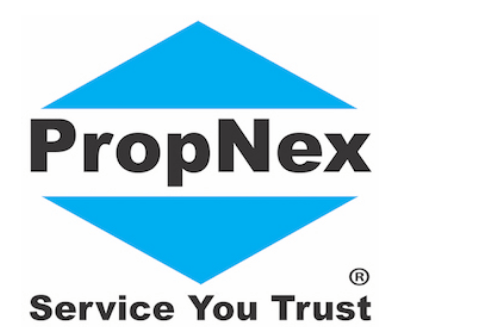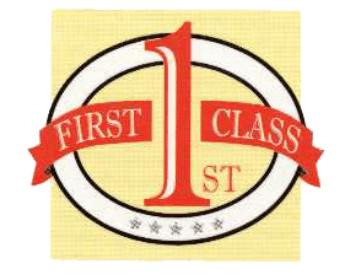 In 1999, like-minded unity of the founders of PruLink and Nooris formed FIRST CLASS CONSULTANTS PTE LTD. This setup made waves in the industry when Salespersons from PruLink and Nooris embraced the dual-career path innovation and joined forces to advertise.
CEO, Ismail Gafoor started a real estate company with his wife in January 1996. This company, NOORIS CONSULTANTS PTE LTD was at Apollo Centre at Havelock Road – a mere 350ft2 premise PRULINK REALTY PTE LTD was set up by two partners, Joseph Lee and Alan Lim. They opened their first office at Hougang, also a 350ft2 premise and commenced operations that same year.

PropNex is an established brand in the real estate industry and has received numerous accolades and awards
PropNex is an established household name in the real estate industry and has received numerous accolades and awards from various independent bodies. These were in recognition of PropNex's reputation in delivering professional real estate agency services.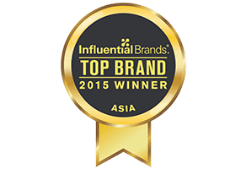 Top Real Estate Agency in Influential Brand Winner 2015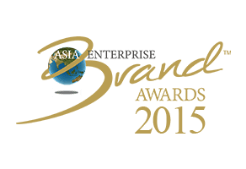 Top Noveteur at the Asia Enterprise Brands Awards 2015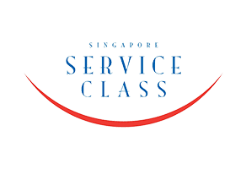 Singapore Service Class Certified 2015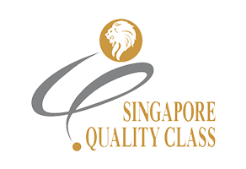 Singapore Quality Class Certified 2015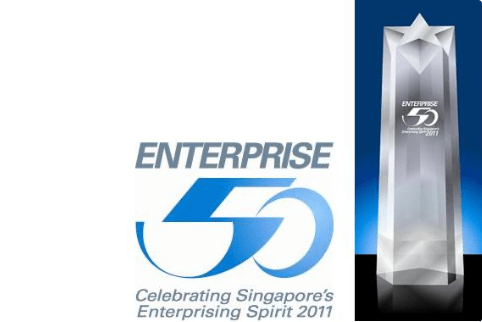 Ranked 2nd in Enterprise 50 Awards 2011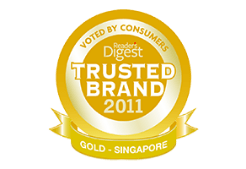 Reader's Digest Trusted Brand Award 2008 – 2011